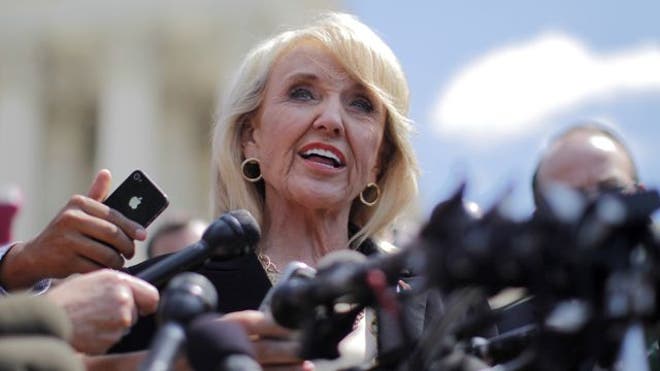 As lawyers for Arizona Gov. Jan Brewer ask a federal appeals court to defend the enforcement of SB 1070′s contentious "Show Me Your Papers" provision, protestors continue to rally in the streets. In a filing late Friday night, Brewer's lawyers stated that the high court has already spoken on the matter. They added that the bill's opponents have brought no new viable arguments that would make it proper to block enforcement of the law.
Opponents of section 2(b), which requires police to question some people they contact about their immigration status, want the 9th U.S. Circuit Court of Appeals to block its enforcement. That provision survived a U.S. Supreme Court review.
Since going into effect on Tuesday, protestors have continued to rally in opposition. On Saturday, a group of immigrant rights activists marched to the Maricopa County jail in downtown Phoenix.
Salvador Rez, an organizer of the rally, said a group of 300 to 400 people rallied outside the Fourth Avenue jail run by Sheriff Joe Arpaio. The jail was picked as a rally location because organizers allege that Latinos have been racially profiled in the sheriff's immigration patrols. Arpaio has vigorously denied the profiling allegations.