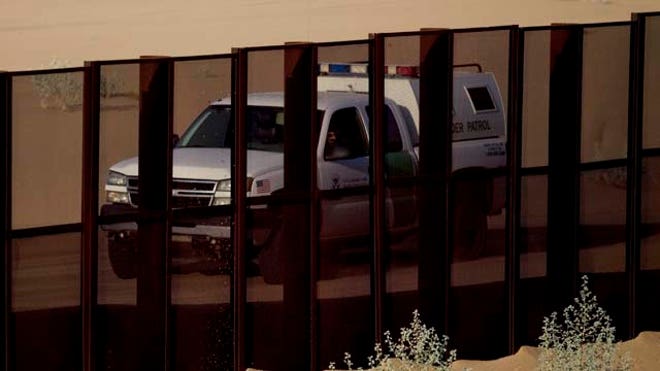 The U.S. government has decided to halt flights back to Mexico for illegal immigrants caught entering the country illegally. Border Patrol arrests are at 40-year lows, making it difficult  to fill planes and justify the cost of the seven-year effort that cost taxpayers nearly $100 million.
Since 2004, more than 125,000 passengers have been flown into Mexico for free, an experiment that overcame skepticism thanks to its ability to save lives and dissuade immigrants from trying to enter the U.S. illegally a second time. However, the weak economy and tougher immigration enforcement has rendered the flights impractical and costly. Flights carrying up to 146 people were cut to once from twice daily from last year, and put on hold this summer.
According to George Allen, assistant chief of the Border Patrol's Tucson sector, "Everything comes down to dollars and cents…We're running into a more budget-conscious society, especially with the government."
American authorities have attempted to continue the effort with a proposal to combine flights with Mexicans who commit crimes while living in the U.S. The Mexican government, however, has balked at this plan, stating that it will put families' safety at risk.
Flights previously have operated only in the summer and only in Arizona, designed as a humanitarian effort in response to the many migrants who have died crossing the border at remote points in sweltering heat. Allen has cited Border Patrol data showing that migrants who took the flights were less likely to be found crossing the border illegally again. But in 2010, the Government Accountability Office said U.S. authorities have not shown the one-way flights are effective. According to U.S. and Mexican officials the flights may resume, but not this year.