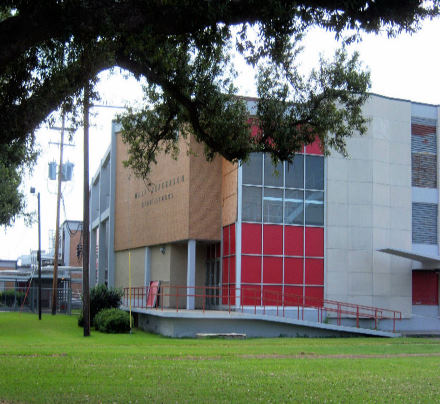 According to a federal civil rights complaint filed by the Southern Poverty Law Center, Latino students in Jefferson Parish public schools have been harassed by employees about their citizenship. The center cited the failure of West Jefferson High School officials to take action against a teacher who called a student a "wetback" during class. The student, now a rising sophomore at Cox High School, was forced to transfer due to widespread hostility. 
School staffers refused to provide translators for parents who speak little English, and routinely hung up on people who called speaking Spanish as part of a four-week study of Spanish-language services by the Equal Rights Center in Washington, D.C.
The Jefferson Parish Public School System did not respond to specific allegations, but stated that "For the past two years, serving English Language Learners has been a priority for the Jefferson Parish Public School System. Our data supports academic gains among 3rd-8th-grade Limited English Proficient students over a four-year period."
Equal Rights Center Staff Attorney Jennifer Coco said documents filed for No Child Left Behind show that the district has only two Spanish-language liaisons even though 7,000 students are Latino. According to the law center, almost half of those students have limited English.